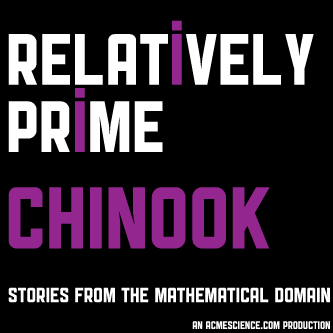 You may not think of checkers as an important game intellectually. It certainly has never had the cachet of chess. That did not stop it from becoming the obsession of the University of Alberta computer science professor for nearly two decades and the center of one of the most ambitious Artificial Intelligence projects ever undertaken. This is their story.
Listen to the Episode

(download)
Follow ACMEScience on twitter, and Samuel Hansen too, for Updates on Relatively Prime, and our other shows
Guests:
Jonathan Schaeffer is a Computer Science Professor at the University of Alberta where he is also the current Dean of the Faculty of Science.
Download the Uncut Jonathan Schaeffer Interview
Chinook is the greatest checkers player in the world, in fact it is impossible to beat. The product of an 18 year project in computer artificial intelligence, Chinook represents one of the greatest breakthroughs in computer game playing and was the first machine to ever hold a human world championship.
Music:
sr_cafe
Mgen
Joe Nathan 007
sciencectn (2) (3)
xlcntr
marcalexandre
thedeadsoul
amethystdeceiver
_Oce_