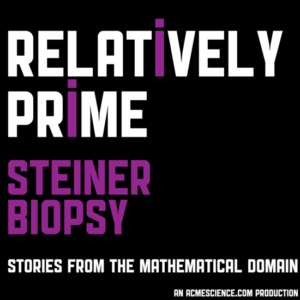 Cancer is a truly terrible disease. We all know it too, in fact it is very likely not a person reading this right now who has not had their own lives or the lives of their nearest and dearest affected by it. This includes your host Samuel.
This is one reason Samuel was so interested in hearing to the two brilliant mathematicians you will be hearing from today talk about the work they have been doing using mathematics to better understand how to tackle this horrible disease.
First you will will hear Jennifer Chayes, Managing Director of Microsoft Research New England, talk about her work using Steiner Trees to help understand Gene Regulatory Networks as related to Glioblastoma and Breast Cancer.
Then the conversation shifts focus to the emerging field of immunotherapy cancer vaccines. To better understand how mathematics may help drive this treatment forward we are joined by
Ami Radunskaya
of Claremont College in Pomona. Ami discusses how modeling can help create better treatment protocols for these vaccines, and leaves us with a very important action item.
Don't forget to support Relatively Prime on Patreon and make sure Samuel can afford to make rent next month. Plus, you can get access to the RelPrime bonus feed and hear the full interviews Samuel conducted with both Jennifer Chayes and Ami Radunskaya.
Music